My newest article is now posted on The Space Review: National Reconnaissance Program crisis photography concepts, part 1: A six-pack of Corona.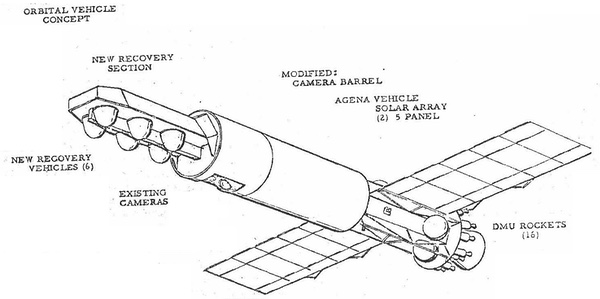 At first glance, this reminded me of a KH-9 Hexagon satellite or an early concept of one. At the time this Six-Pack Corona was proposed, Hexagon was well on its way to being finalized.
It was interesting in concept, but a latecomer in the decade since KENNEN/ZAMAN/EOI was in the research phase. The use of "off-the-shelf" technology to develop this is admirable, however the inherent limitations in mission scope and coverage were too much to overcome quickly.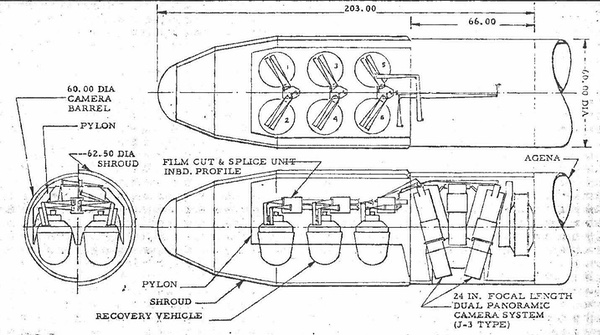 After I scan in the documentation the Six-Pack Corona, I will post the PDF links here.